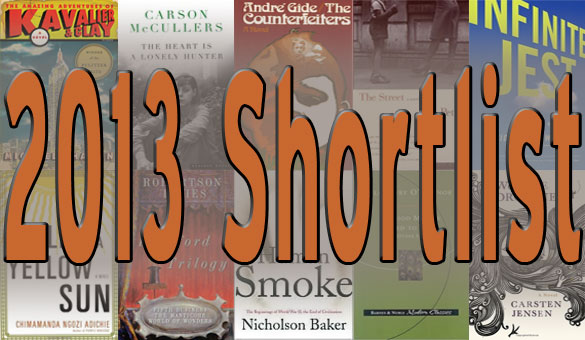 A couple weeks back I unveiled my longlist of books to read in 2013, 52 books at the top of my list for the year. What follows naturally is the shortlist, 10 books that I make every intention to read in the coming year. Most of these books are ones that I have had on my radar for years, but have never gotten around to for whatever reason. Some have been highly recommended, but I have been hesitant because they're outside my usual literary diet. And the rest are just daunting, books I have a great interest in, but that I know will not be the easiest of reads.
The Street – Ann Petry
When Goodreads first launched their recommendations feature last year this book kept popping up as one I should read. The time period, the subject matter, the obscurity of a book no one else was familiar with–all these things attracted me and told me I needed to read this one as soon as possible. As it is, I've put it off for some time.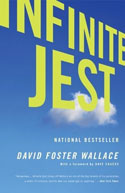 Infinite Jest – David Foster Wallace
This book just keeps coming up. It's not just my good friend Joseph Michael Owens who swears up and down about this book, but everyone. I admit I've been dragging my feet on it, because I fear what will happen if I don't like it: complete alienation. Given my great satisfaction last year with Levin's The Instructions, however, I hope that I may be able to tackle this one now.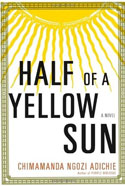 Half of a Yellow Sun – Chimamanda Ngozi Adichie
Adichie is one author I have been extremely curious about for some time, but have failed to make the plunge with. Half of a Yellow Sun is her most read and praised book.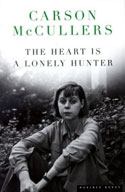 The Heart Is a Lonely Hunter – Carson McCullers
Of all the books on this year's list, McCullers is the one that has been on my to-read list the longest. I don't know how many times I've been told "you'd really like this book." The emphasis that is placed on that "you" tells me this isn't a book for everyone, but clearly some people think it's for me. Often these books that elicit such great differences of opinion end up being among my favorites.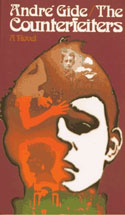 The Counterfeiters – André Gide
I learned of The Counterfeiters while researching my big critical paper in graduate school, a paper that focused on the post-modern elements of my all-time favorite novel, East of Eden. In my research I found that Steinbeck often mentioned three works as being influential to East of Eden: Moby Dick, Don Quixote, and The Counterfeiters. All three looked trying, but I made it a point to read them. This one, the second of the three, is said to have a very large cast of characters; I've been warned to take notes.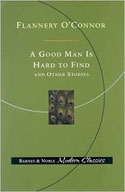 A Good Man Is Hard to Find – Flannery O'Connor
There are so many great short story writers and I have spent so little time with any of them. Yes, I've read a short story or two from O'Connor, Raymond Carver, John Cheever, Anton Chekhov and the like, but no more. It's time to correct that. Choosing between the masters of the short story was no easy task, but I chose O'Connor purely because I have the book in my personal collection.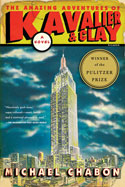 The Amazing Adventures of Kavalier & Clay – Michael Chabon
This is one of those "do I have to"s. Frankly, the subject doesn't appeal to me–nazis and comic books and ughh. But it has come so highly recommended with several "it's not what you think"s that I have to listen. The last time I did that with a book I discovered Middlesex. 'Nuff said.
Human Smoke – Nicholson Baker
My token non-fiction book. It's difficult for me to pull away from my novels sometimes, but when I do I often enjoy the experience. This one, offering a fresh perspective on WWII, doesn't look like the most enjoyable or simple read, but I am hopeful it will be a rewarding experience in the end.
The Deptford Trilogy – Robertson Davies
I haven't figured out quite yet if I'll read this trilogy as one volume, or as three separate books. I've heard people rave about this one, and given that I'd never heard of it until a year ago, I was intrigued.
We, the Drowned – Carsten Jensen
This Danish novel, the most contemporary on my list, nearly hooked me the second I saw it on the library shelves. The story sounds promising. The cover really grabbed my attention. And I tend to like epic works that span many decades, especially the thicker ones. That being said, 700 pages of a book I know so little about is slightly daunting.
The shortlist is something I did for the first time in 2012. It was very beneficial, a practice that ensured I read several books I'd ignored for too long. Some were wonderful, some were just okay, but at least I finally got around to them. I'm sure 2013 will be a similar experience.