For several years now, I have made a point of compiling a list of ten books that I intend to read in the following year. And every year I fail. Some years I do better than others, but I have never read all ten books that I promise myself I'm going to read. So many other books capture my attention in those twelve months.
I was tempted this year to not carry on with the tradition, but what's the fun in that? I like making the list. And even though I feel a bit of guilt when December rolls around and I still have books from the previous year on my list, the joy in creating the list makes up for it. The best I can do is try again.
So I present 2019's list of must reads.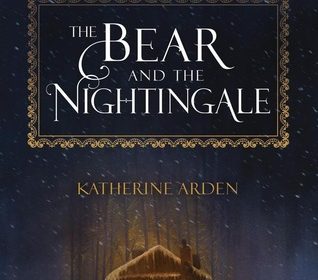 The Bear and the Nightingale by Katherine Arden
This year I made it a point to diversify my list by including books representing different genres, time periods, and so forth. The Bear and the Nightingale is the Fantasy addition to my list. I have heard wonderful things about this magical tale based on Russian folklore.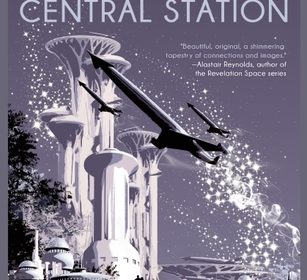 Central Station by Lavie Tidhar
One of my ongoing projects is to read a book from every nation in the world. In order to further promote this task, I've added this Israeli science fiction title.
Erasure by Percival Everett

I'd heard of Percival Everett for years, but it wasn't until I read 2017's So Much Blue that I finally saw for myself what everyone was talking about. It's time to explore one of the author's earlier works from his extensive bibliography.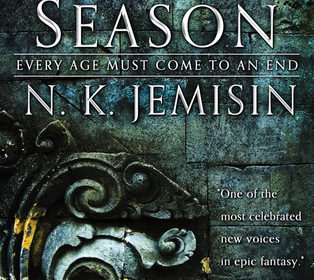 The Fifth Season by N. K. Jemisin
Like The Bear and the Nightingale, The Fifth Season's presence is an attempt to add a little bit more genre to my list. Also like The Bear…, this science fiction novel may, if I enjoy it, add an entire series to my to-read list.
Hot Pink by Adam Levin

On the basis of a hearty recommendation by a good friend, I spent much of 2012 reading Levin's massive novel, The Instructions. After I read it and relayed my surprisingly positive review, my friend was kind enough to send me a copy of Levin's story collection. I have failed completely at reading books sent to me by friends (I'm sorry, everyone). In 2019, I'm going to correct that mistake.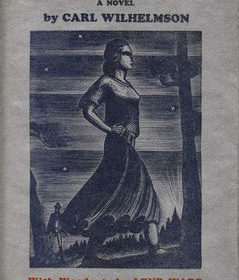 Midsummernight by Carl Wilhelmson

A fan of Steinbeck, I read the 1200 page biography last year. In it, there was mention of a Carl Wilhelmson whom Steinbeck had lived with briefly in the 1920s. While Steinbeck was trying and failing to get his first book published, his roommate succeeded with his novel, Midsummernight. My curiosity was piqued. And though this novel is now hard to find, I intend to locate a copy this year.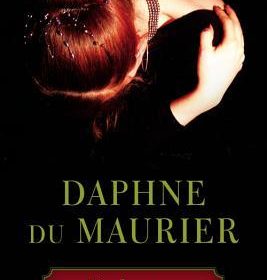 Rebecca by Daphne du Maurier

This is one of those classics that I've heard of, but never explored. For some reason, it kept coming up in conversations throughout 2018. If all the positive things I've heard about this novel are true, I've been missing out.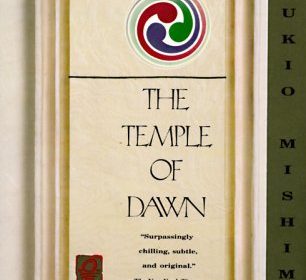 The Temple of Dawn by Yukio Mishima

Time has a way of getting away from us. I began reading Mishima's The Sea of Fertility tetralogy in 2012 and I'd never intended to take this long getting through it. The Temple of Dawn is the third novel in the series. I hope to knock it and the following book in the series out before I let another year pass.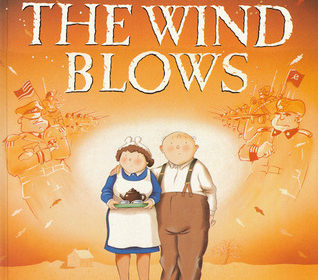 When the Wind Blows by Raymond Briggs

My graphic novel addition to this year's list is this 1982 book depicting the effects of a nuclear attack on an elderly couple. The comic style may or may not make much of an impression on me, but I'm hopeful that the content will be thought-provoking and moving.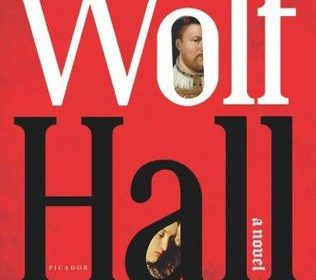 Wolf Hall by Hilary Mantel

Every year I obsess over the Man Booker Prize. In fact, part of my inability to complete this yearly list often has to do with the longlist posted every July. To further complicate matters, I've decided I want to revisit some of the old shortlists from before I began following the Prize. First up: 2009. 
And to round out my list, here are the books from previous years that I need to catch up on:
The Bone People by Keri Hulme
Demons by Fyodor Dostoyevsky
Flying Close to the Sun: My Life and Times as a Weatherman by Cathy Wilkerson
The Grass is Singing by Doris Lessing
Hiroshima Nagasaki: The Real Story of the Atomic Bombings and Their Aftermath by Paul Ham
Mama Day by Gloria Naylor
Not Without Laughter by Langston Hughes
The Sky Unwashed by Irene Zabytko
The Tsar of Love and Techno by Anthony Marra
Weeds by Edith Summers Kelley
Wow! I didn't even realize it was so many. Okay, so I've bitten off quite a bit, but this year I'm going to succeed.