I enjoy making lists. My favorite lists are of books. Once upon a time, I made a yearly longlist of all the books I most wanted to read. From this list, I would weed out titles until I had a short list of ten books that I would read in the following year no matter what. I enjoyed it and it forced me to not get completely distracted by all the shiniest new books. Then guess what happened? I failed to make it through my list. That was 2013. Three years later, I still have to read three of my ten selections from that year. I shouldn't have let one failure deter my pastime, but I did; I haven't made a "must read" list since.
All that changes this year. Not only am I intending to complete the unfinished books from my 2013 list (The Counterfeiters, We the Drowned, and The Deptford Trilogy), but I am beginning again to compile my list of ten must-reads. My fingers are crossed that I shall complete my challenge this year.
I've strongly considered my selections and tried to create a balanced list of titles that span genres and eras. Following are this year's selections.
The Book of My Lives – Aleksandar Hemon
I have long had a great appreciation for Hemon's grasp of language. He can weave some gorgeous sentences. Despite this adoration, I have yet to connect strongly with the Hemon stories I have read. There's always some level of disconnect. I'm hoping this semi-memoir will provide the missing piece.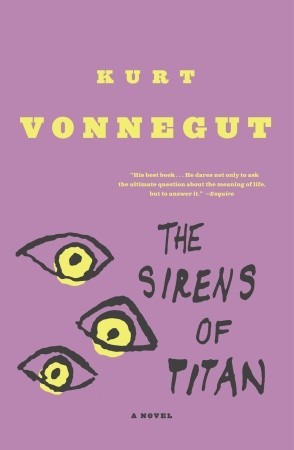 The Sirens of Titan – Kurt Vonnegut
I have so dragged my feet on reading Vonnegut. I'm intrigued by the author, but daunted. Year after year I tell myself I will finally become acquainted with the writer's work. Technically, I read Slaughterhouse-Five, but that was assigned in high school and I was not the reader with the same appreciations I am today.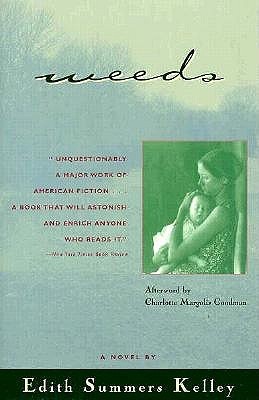 Weeds – Edith Summers Kelley
I picked this one up years ago at a used book sale. Being that my own novel deals with weeds I was intrigued by the title. Regardless of my best intentions to read it right away, I have put it off for years. This is a relatively little known novel from the 1920s, so I am hoping that I have found a gem in Weeds.
Borderline – Mishell Baker
Borderline defies the criteria of what I normally read. I'm not much for Fantasy. And series do not excite me. Nevertheless, this tale of a mentally ill women who stumbles upon a conspiracy of magic caught my attention last year, and despite every intention to read it, I never got around to it. 2017, baby!
Demons – Fyodor Dostoevsky
It has been fourteen years since I read Crime & Punishment, and despite having a great appreciation for my first Dostoevsky, I have never returned to the author. I'm sure to be challenged by Demons, and that may have been some of my hesitation all these years.
Writing Down the Bones – Natalie Goldberg
I don't read enough craft books. To remedy this, I'm adding one to my shortlist this year. There are many respected "writing" writers I am still unacquainted with, but Goldberg felt like the right choice for this year.
All the Living – C.E. Morgan
I've owned this book for years, but it took reading Morgan's sophomore effort, The Sport of Kings, to finally get me to read this slim debut. The Sport of Kings was probably my favorite new release in 2016 and Morgan's style of writing definitely made a strong impression on me. I may have found a new contemporary author to appreciate.
Mama Day – Gloria Naylor
This is another title I've been eying for too long. The Women of Brewster Place was one of my favorites and I have yet to return to Naylor. I recently got my hands on a copy of the heavily criticized 1996 and am drawn to read it as well. It may be a double Naylor year.
Union Dues – John Sayles
Filmmaker John Sayles wrote one of the best epics of the past decade, A Moment in the Sun. I'd like to read some of his earlier stories and thought I'd start with this tale of radicals and laborers set in the 1960s.
A People's History of the United States – Howard Zinn
"This year is the year I'm finally going to read Zinn's historical manifesto." Yeah, I said it before, but I've never put it in writing. Now I'm one step closer to completing the task.